Feet on the ground but nose up
Terra Fageto is a family wine, our family wine. It is a symbol of will and labor, sometimes even stubbornness, but it was worth it!
We recognize the footprints of our parents and grandparents among the rows, and in the evening, when the shadows lengthen, we can almost hear their voices and see their hands caressing the grape.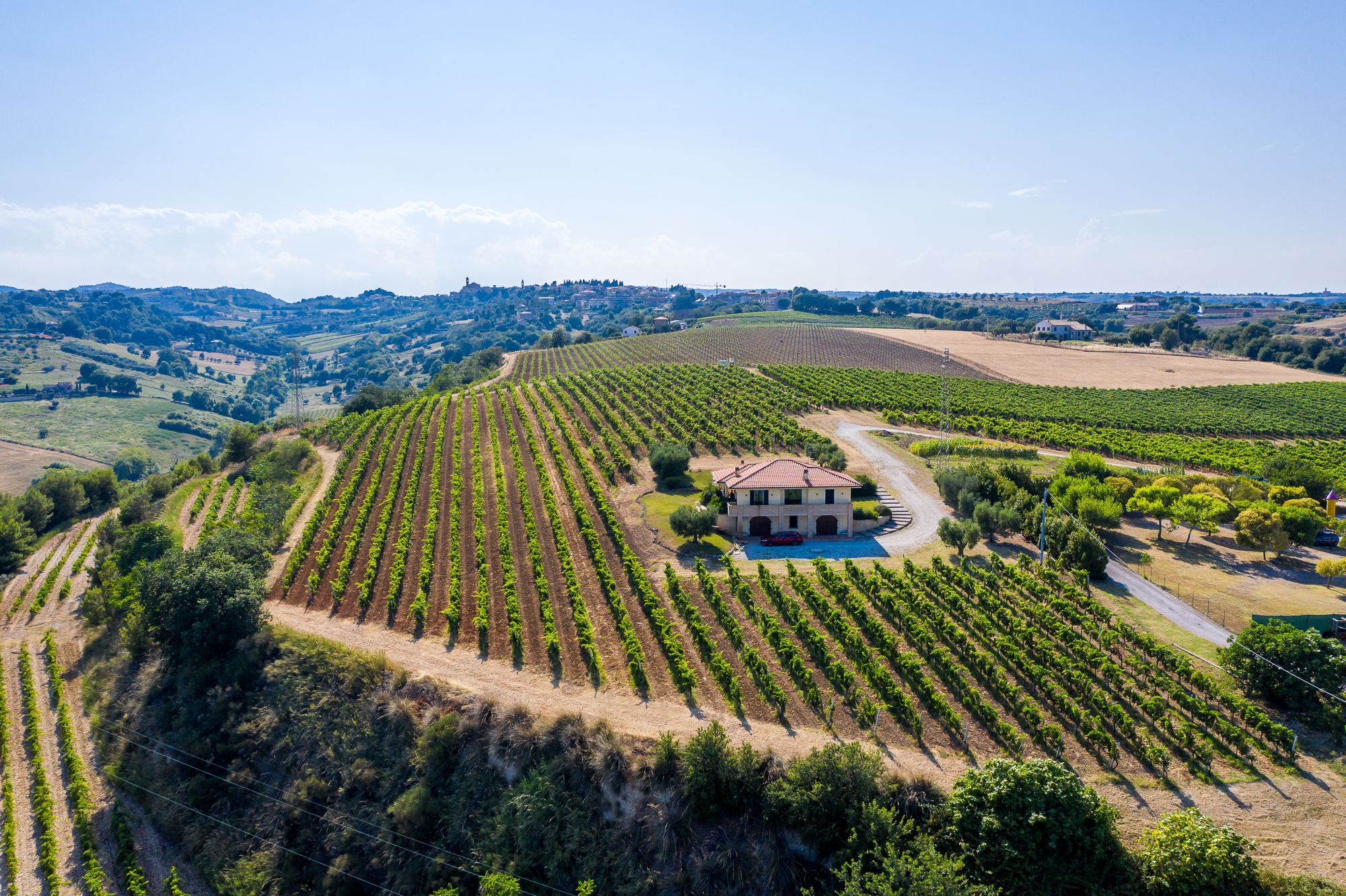 Dante, a man grown up among vines and olive trees
He broke his back to work in the fields, a strain that today seems unthinkable. Dante, a good man, a hard worker, his father Emidio passed down to him the courage and the strength to offer others the fruit of his labors. He produced wine with passion and desire to share genuine things. He used to sell wine at the door of his house, always smiling and kind to everyone.
Time has rewarded the many sacrifice, the wind has brought the family name away, along with the rumors about their special wine.
Claudio and Maria, the company development
Claudio, son of Dante, and his wife Maria take the company a step forward. They decide to use a bottling line and place modern steel silos alongside the wooden barrels. They bring a touch of innovation to a winery still entrenched in the ancient wine tradition. The perfect combination that elevates the production of Terra Fageto wines.
Angelo and Michele, organic farming and American techniques
The third generation expands knowledge and competence in the matter. Angelo, after his studies in viticulture, is today an expert enologist; it is his idea to revise the cultivation method and paved the way to organic production. Michele, flown to California, gets to know the innovative American techniques and broadens his horizons towards an international wine scene. Together, Angelo and Michele, have created and exported an organic wine full of history, courage and tradition beyond national borders.
Always better, always genuine
From generation to generation, Terra Fageto wine has been enriching by the dreams of farsighted people who respect nature, experiences and stories of life, and lives. Sip after sip, we recognize in its intensity an ever deeper enological culture and an incomparable desire to share healthy, genuine emotions, like those of the past.
Terra Fageto wine cellar
Our wine cellar is located in Pedaso, along the road axis of the Aso Valley. Recently built, it develops on a single floor and houses its own company store. The wine produced is stored in steel tanks, barriques, tonneaux and wooden barrels of twenty-five hectoliters. Here every person is kindly welcomed with the same smile that grandfather Dante dedicated to those who stopped at his door seventy years ago.
A place full of scents and flavors.
Full of stories of lives.
An underground room used for aging allows the production of fine wines.