The production of oil in the Di Ruscio family is historic. The age of the olive groves varies from 80 to 40 years. We start harvesting very early in late September. Our aim is indeed to produce a very intense oil, which stands out for its flavor on almost any dish. All the processes from harvesting onwards are carried out to avoid any type of oxidation that could damage the organoleptic characteristics of the oil.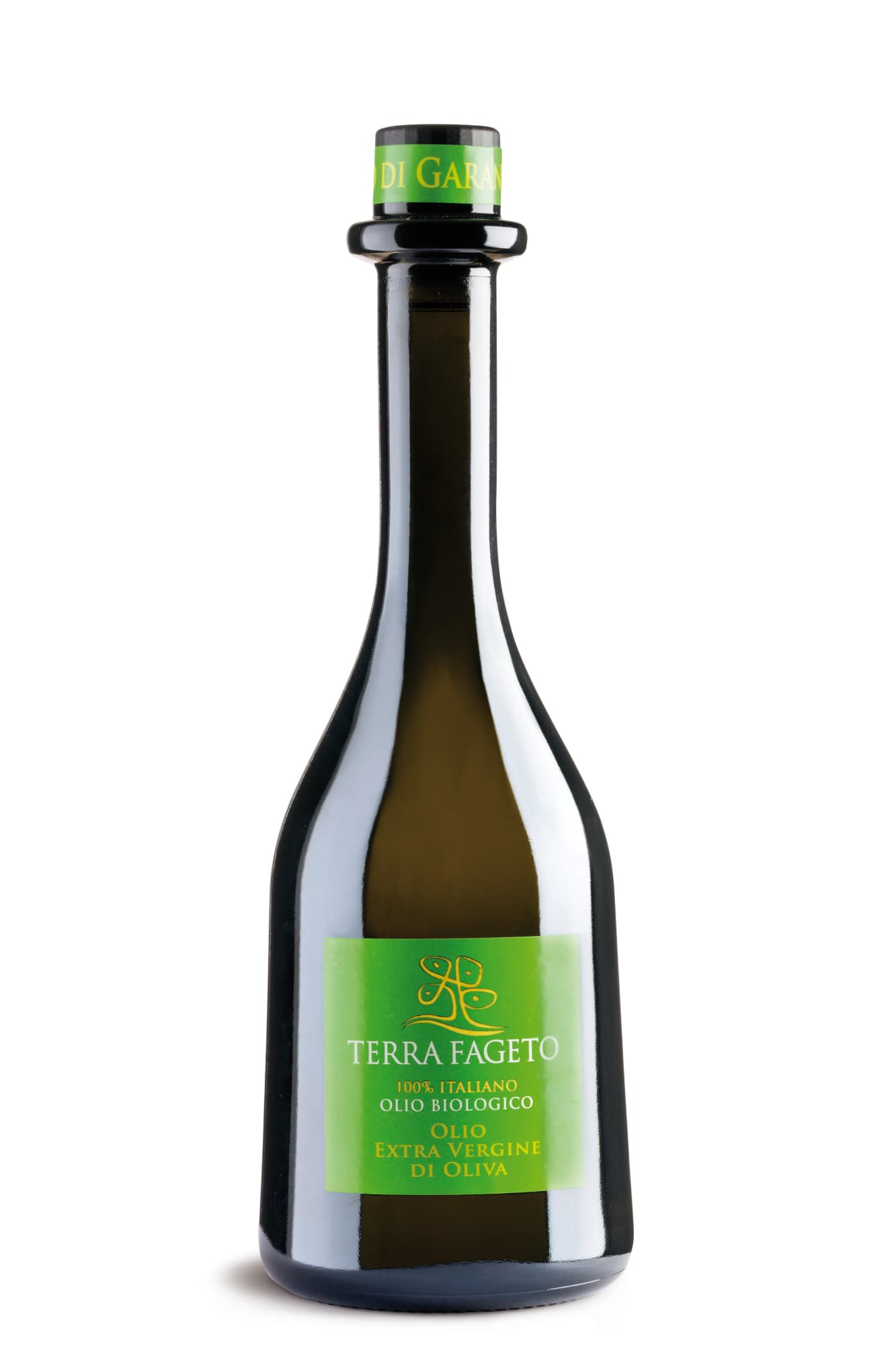 Characteristics
Classification: ORGANIC EXTRA VIRGIN OLIVE OIL

Olive variety: Leccino, Frantoio and Carboncella

Vineyard location: Campofilone. We are in the heart of the Aso Valley. Altitude of 250 m above sea level.

Training method: polyconic vase

Planting density: 3000 stumps per hectare

Yield per hectare: varies depending on the season

First year of production: 1995

Harvest period: late September

Harvest method: hand picking, in crates.

Milling: cold pressing, continuous cycle process.

Serving temperature: room temperature
Organoleptic properties
Medium intensity fruity taste, complex and elegant with rich vegetal notes of freshly mown grass and tomato. Enveloping and decisive on the palate, balanced bitter and light spicy tones, light sweet almond finish.
Food pairings
Excellent on bruschetta, legume purees, vegetable soups, pasta, stewed fish, red meats.
Storage
Store the bottle in a dark and silent environment, with a temperature between 15-16 degrees. Best enjoyed within 2 years.